Tangerine Tango, you have no doubt heard, read or seen by now is
Pantones Color of the year for 2012.
Excited designers, bloggers, and aficionados have been eagerly discussing the pros and cons of the color, searching and discovering new resources and creating new and different ways to bring the "tango" to life in their homes, offices or their designs since the press release in late 2011.
Retailers are scampering to fill their shelves with towels, trinkets, dinnerware, and anything that can be produced in the new color. What does this really mean for the savvy design oriented homeowner? Who or what is Pantone and who decides these colors? And should I even care?
In reality the chosen color of the year is more of a guidepost and forecasting tool for designers, manufacturers, retailers and others in the design industry. Pantone is the leading producer of standardized color names, samples, and systems throughout the international design industry and these systems provide color
communication and control in the manufacturing process for many of these industries.
The International Color Association, The Color Marketing Group, and most all the major paint manufacturers also study, survey and interpolate data which in turn influences the selection of
the year's colors. The results of this data reflect the prevailing attitudes, style and cultural influences, and individual tastes of many different markets around the globe.
Essentially these groups analyze and predict what they believe will be the best received, and best selling colors based on these results.

Certainly there is a great deal of self fulfilling prophesying here…hmmm…"which came first the chicken or the egg?"... but it does make sense.
When cloth weavers, potters, seamstresses and other fabricators had small markets they could easily go directly to their customers and ask what they liked and wanted to see. As we became a global market it became perhaps not necessary but more convenient to have an outs
ide source do the research and offer solutions.
Of course once the predictions were made public the demand was created.
Now does that mean you have to fill your home or wardrobe with Tangerine Tango, or if you have
Turquoise
accents you are soooo
2010
?
Not at all!
You may not find as much available in the stores in colors from years past, but you are not necessarily behind the times.
Color is very personal thing, both in individual prefer
ence as well as how we are affected by it. Although there are definitely similar react
ions evoked by certain colors on humans and most living creatures, these do vary greatly.
For many Tangerine Tango is just plain orange…As a designer I find that the
in colors
are the ones my clients want
in
their home at any given point in their lives.
Case in point, the first million dollar new construction home I was contracted to work on in the late 90's had colors inspired by a Japanese water color. Very soft dusty colors…plums, rose, peaches, blues, and greens.
I was very careful which potential clients I showed photos of this property because I knew it
would not have universal appeal. The clients loved it but many others thought it "very 80's". Ironic isn't it considering that today the 80's are back in full swing it appears!
It's your home so you decide if you want to be cutting edge, join the crowd, be a trendsetter, have a showplace, be avant-garde, have a touch of color, or buck the trends all together!
But…if you're interested…
Let's take a look at some ways to spice up your home with the titillating, tantalizing tango…Tangerine that is!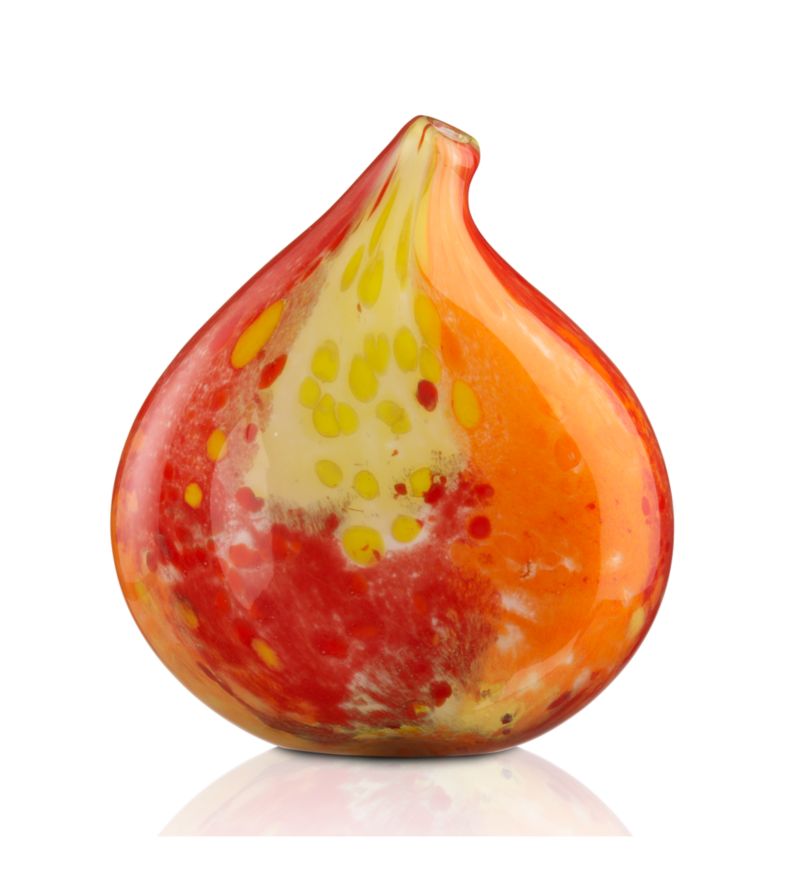 Go natural with these Peruvian Lilies available from
White Flower Farm!